An Interview With Mohanlal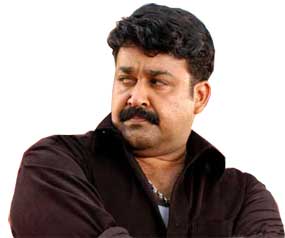 Question: How was the experience of acting in ``Iruvar''?
Answer: I am natural in all my movies, ``Iruvar'' was no exception. But as an actor, it offered me an entire life-span of a character. It had a lot of variations.
Q: Was working with Mani Rathnam any different.
A: I have done my best and he, his best. Mani and I had been planning to do a film together for quite some time. We had worked together 12 years back in a Malayalam movie called ``Unaroo.''
``Iruvar'' is a well-made movie using the grammar of cinema effectively. No ingredients were added to make it a commercial hit.
Q: Except controversy?
A: No. It was borne out of mere speculation. The film does not favour any character or sensationalise any issue.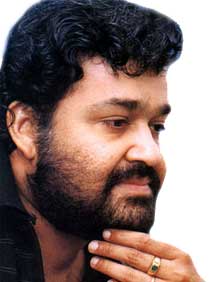 Q: You seem to truly live the characters you play. For example the roles you played in ``Kireedam'' and ``Spadikam'' looked extremely convincing. Do you work on the characters before enacting them.
A: No, it just happens. An actor gets a very limited period of time in front of the camera, from ``Action to Cut'' during which he is under tremendous pressure. He has to fit into the technical requirements of film-making. He has to catch light, should not move away from the frame, ignore thousands of on-lookers staring at him and then synchronise with his co-actors or actresses. For instance, during the shooting of ``Spadikam,'' there were more than 20,000 onlookers. It is a real problem.
If you study it and then act the role, everything will flounder. Good acting just happens. And personally I don't think one needs to work on the character unless one plays a historical character.
Q: Do you try to learn from other performers, particularly those from abroad?
A: I do watch movies from abroad, but never with an intention to adopt their style. There is a lot of difference between our style of film making and theirs. The styles cannot be compared.
Q: Who are your favourite actors in the international scene?
A: All the actors and actresses in English movies impress one because they are all natural. I like all the top-of-the-line actors.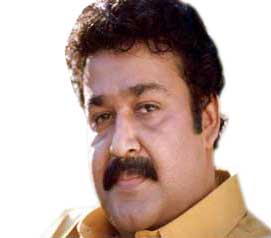 Q: What about Robert De Niro. You have been compared with him often.
A: Yes I like him. I have seen all his movies, he is good.
Q: What about the Indian scene?
A: I don't get to watch many Indian movies. And there is no special reason to like a particular actor.
Q: In Malayalam films?
A: I like Gopi and Venu with whom I acted in many good films. I vibe very well with them and improvise on the sets. The same with Srinivasan too.
Q: You seem to work only with the top directors. Don't the talented directors of parallel cinema also deserve to have you work with them?
A: It is best to trust a known director. Even if the theme is bad, he can do a good job. Regarding the others, I have been waiting for years for a good role or a good subject. But the pity is that nobody has come forward with an interesting project.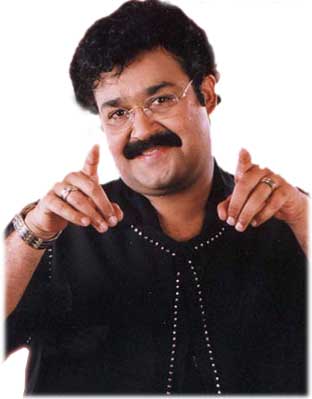 Q: Not a single one?
A: None at all. There may be some talented film-makers. But shouldn't they prove it? If there is any outstanding project and no profit-motive I am even willing to compromise on my remuneration.
Q: After being in films for nearly two decades, have you developed interest in any other facets of film making? Could there be a transition on your part from an actor to a film-maker?
A: Yes, I do have my own concept of things and to some extent I know the grammar and the technique of film making which I have learnt from my experience of acting in more than 210 films. But direction is not my cup of tea. The whole film takes birth in the director's mind and he has to translate it into celluloid. When it flounders, the whole film collapses.
Recently we have started a miniature studio which might become a big firm later. Already, Priyadarshan shot a flood scene for his Hindi film there which came out very well. In special effects, miniature could be used very effectively with graphics. Let us see.
Q: Any interesting forthcoming projects?
A: Rajiv Anchal's ``Guru'' and films by Fazil, Priyadarshan and Venu Nagavalli. If the director's idea is well translated, ``Guru'' could be a very interesting movie. It deals with a unique subject with strong accent on music. A sum of Rs. 25-30 lakhs has been spent for recording alone. Musicians were brought from abroad for originality. It has a big canvas and is aimed at a national audience. Fazil's film will also be very different from the usual.